MSc Przemysław Cieślak
---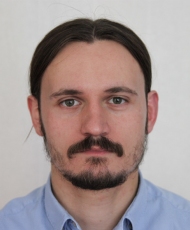 My research interests are directed towards understanding the neural basis of adaptive behavior. I am using transgenic mouse models and quantitative analysis of behavior to investigate the role of dopamine-producing and dopamine-receiving neurons in reinforcement learning and decision-making.
Currently, I am the Visiting Postgraduate Fellow in the Department of Psychiatry of the Yale School of Medicine (Addy lab), where I am receiving training in in vivo electrochemistry (fast scan cyclic voltammetry).
I am supported by the grant PRELUDIUM (2014/15/N/NZ4/00761) and ETIUDA scholarship (2016/20/T/NZ4/00503) from the Polish National Science Centre.